European Prosecutor
Gatis Doniks is the former senior prosecutor of the Prosecutor General's Office of the Republic of Latvia. Before he took the position of European Prosecutor, he had held various prosecutor positions at the Prosecution Office of the Republic of Latvia.
In 2000, he was appointed as a prosecutor in the District Prosecutor's Office responsible for the supervision and prosecution of economic crime.
From 2006 to 2015, he was a prosecutor in the Criminal Law Department of the General Prosecutor's Office. While performing his duties in the Division for the Investigation of Especially Serious Cases and the Division for the Supervision of Pre-trial Investigation, he was combating and prosecuting corruption. He also performed duties of higher-ranking prosecutor by supervising the Specialised Prosecution Office for Organised and Financial Crime and subjected pre-trial investigation bodies.
From 2015, he was a prosecutor in the Department of Management of the Prosecutor General's Office dealing with matters related to the management of the Prosecution Office of Latvia and similar services in third countries.
Before his career as a prosecutor, he was an investigator at the State Tax and Customs Police from 1997 to 2000.
In July 2020, by the Council Implementing Decision 2020/1117, Doniks was appointed as European Prosecutor for Latvia.
EPPO regional office in Latvia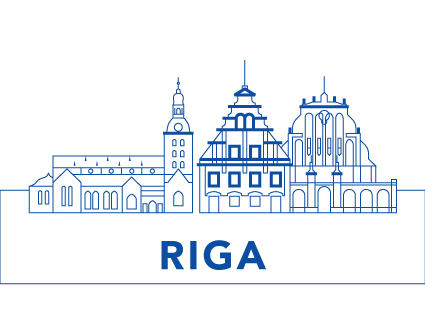 RIGA
Eiropas deleģēto prokuroru nodaļa
Kalpaka bulvaris 6
Riga, LV-1801
Phone: (+371) 67504020
Fax: (+371) 67044449
European Delegated Prosecutors:
Igors Gerasimins
Krišjānis Rudzītis
Sigita Saulīte
Dainis Šteinbergs
Documents in local language(s)