The European Chief Prosecutor and the Deputy Prime Minister and Minister of Interior of Croatia have signed today a working arrangement between the European Public Prosecutor's Office (EPPO) and the Ministry of the Interior of the Republic of Croatia.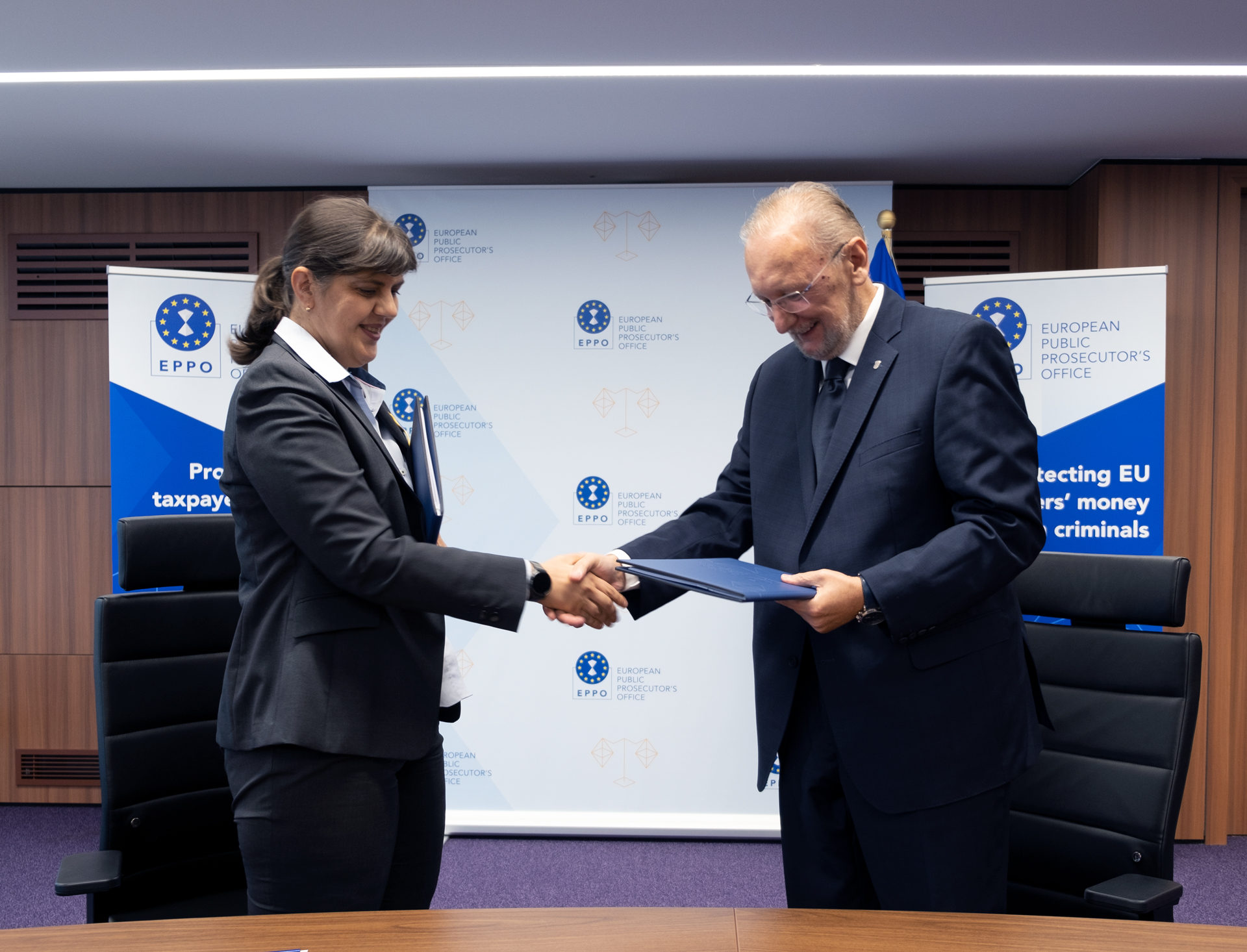 The purpose of the arrangement is to strengthen cooperation to achieve more efficient detection, suppression and prosecution of criminal offences against the financial interests of the European Union and criminal offences inextricably related to them.
That is why the Ministry of the Interior (MOI) will grant the EPPO's Delegated Prosecutors in the Republic of Croatia and the European Prosecutor for Croatia the right to directly access the data contained in the MOI's records.