Today, the Palermo Office of the European Public Prosecutor's Office (EPPO) led an operation against a criminal group suspected of smuggling tobacco products of foreign manufacture. The Italian Financial Police (Guardia di Finanza - Comando Provinciale Palermo) arrested 12 suspects and seized 1 speedboat, 7 vehicles, and €16 000 in cash.
The suspects are alleged to have organised a trafficking scheme of counterfeit cigarettes from Tunisia to Sicily (Italy). One criminal organisation was responsible for sourcing the smuggled cigarettes and organising illegal shipments by sea from the North African coast to the maritime border with Italy, also transhipping the boxes of cigarettes to smaller boats. A second criminal organisation, active in Palermo (Sicily), purchased large amounts of the goods illegally imported and transported them by car to sell on the retail market in Sicily.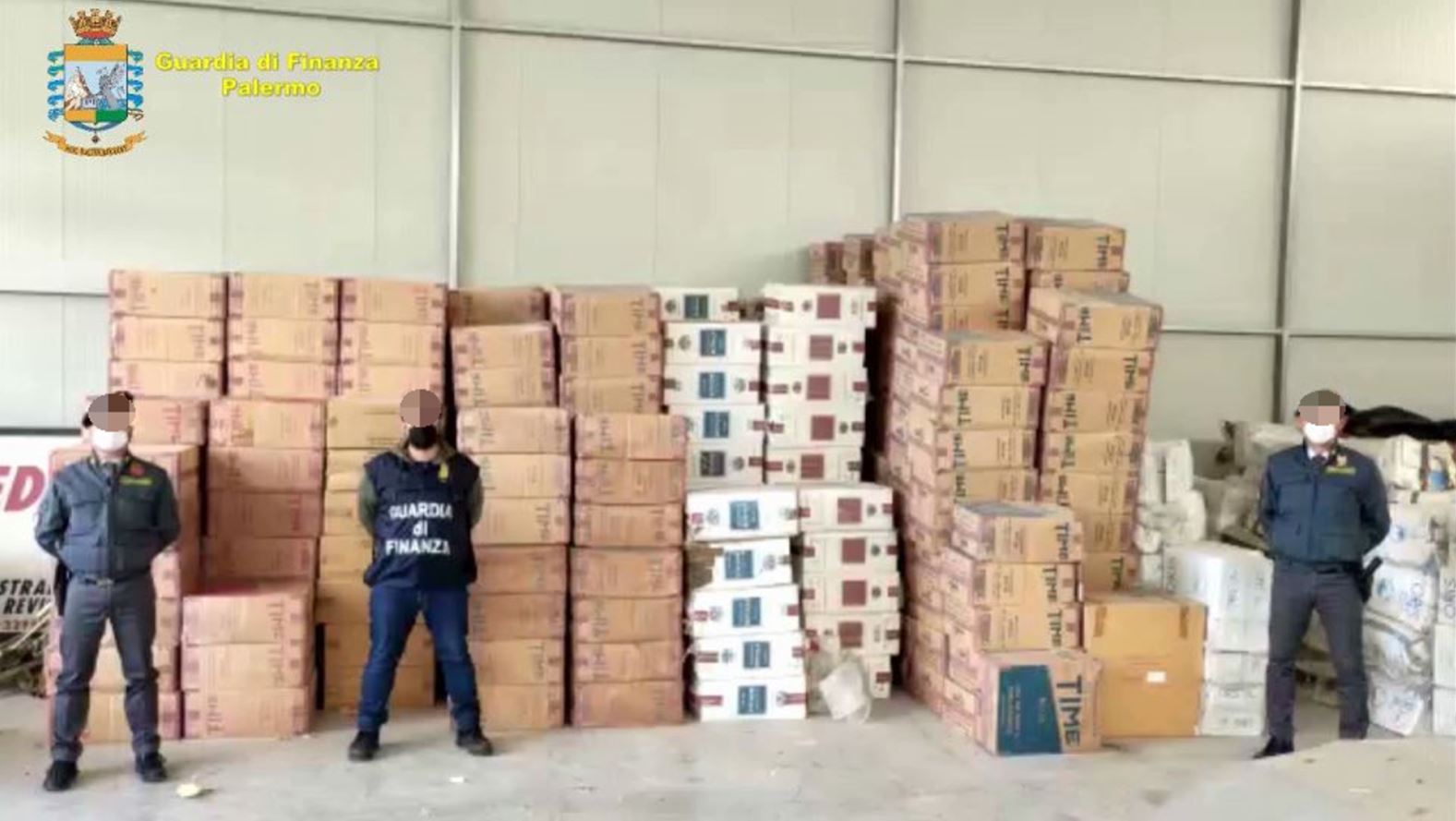 Over the past two years, Guardia di Finanza have already intercepted numerous illegal shipments, arrested 36 smugglers in flagrant offence and seized 23 tonnes of counterfeit cigarettes, 10 boats (4 fishing boats and 6 speed boats) worth around €500 000, and €170 000 in cash. The Guardia di Finanza headquarters and their aero naval unit greatly contributed to the success of this investigation.  
The smuggled cigarettes had a market value of €3.5 million and caused damages of more than €6 million to the national and EU budget. Due to this serious damage to the EU budget, the EPPO Palermo Office took over the case. This is the first case in Italy with arrest warrants issued by the Palermo Office of the EPPO.