European Chief Prosecutor Laura Kövesi and Hungary's Prosecutor General Péter Polt have signed a working arrangement that defines the future level of strategic and operational cooperation between the EPPO and the Office of the Prosecutor General of Hungary.
Currently, 22 EU Member States participate in the enhanced cooperation that has established the European Public Prosecutor's office (EPPO). Hungary is one of the EU Member States that decided not to join the EPPO.
Hungary's decision not to join the EPPO means that any of the EPPO's future judicial cooperation with Hungary on criminal matters is based on existing EU legal instruments that give effect to the principle of mutual recognition. For example, for the gathering of evidence, the European Investigation Order (*) will be used, while for the freezing of assets, the freezing orders (**).
This working arrangement, signed by the European Chief Prosecutor in Luxembourg on 26 March 2021 and by the Prosecutor General of Hungary in Budapest on 6 April 2021, aims to facilitate the practical implementation of the existing legal framework for judicial cooperation, including by the possibility of seconding a Hungarian liaison officer to the EPPO's headquarters in Luxembourg, and by establishing EPPO contact points in Hungary.
As well as fostering operational cooperation, this working arrangement (full text available here) allows both parties to exchange strategic and non-operational information that does not contain any personal data. In addition, it anticipates regular high-level and technical meetings, and cooperation on training and conferences.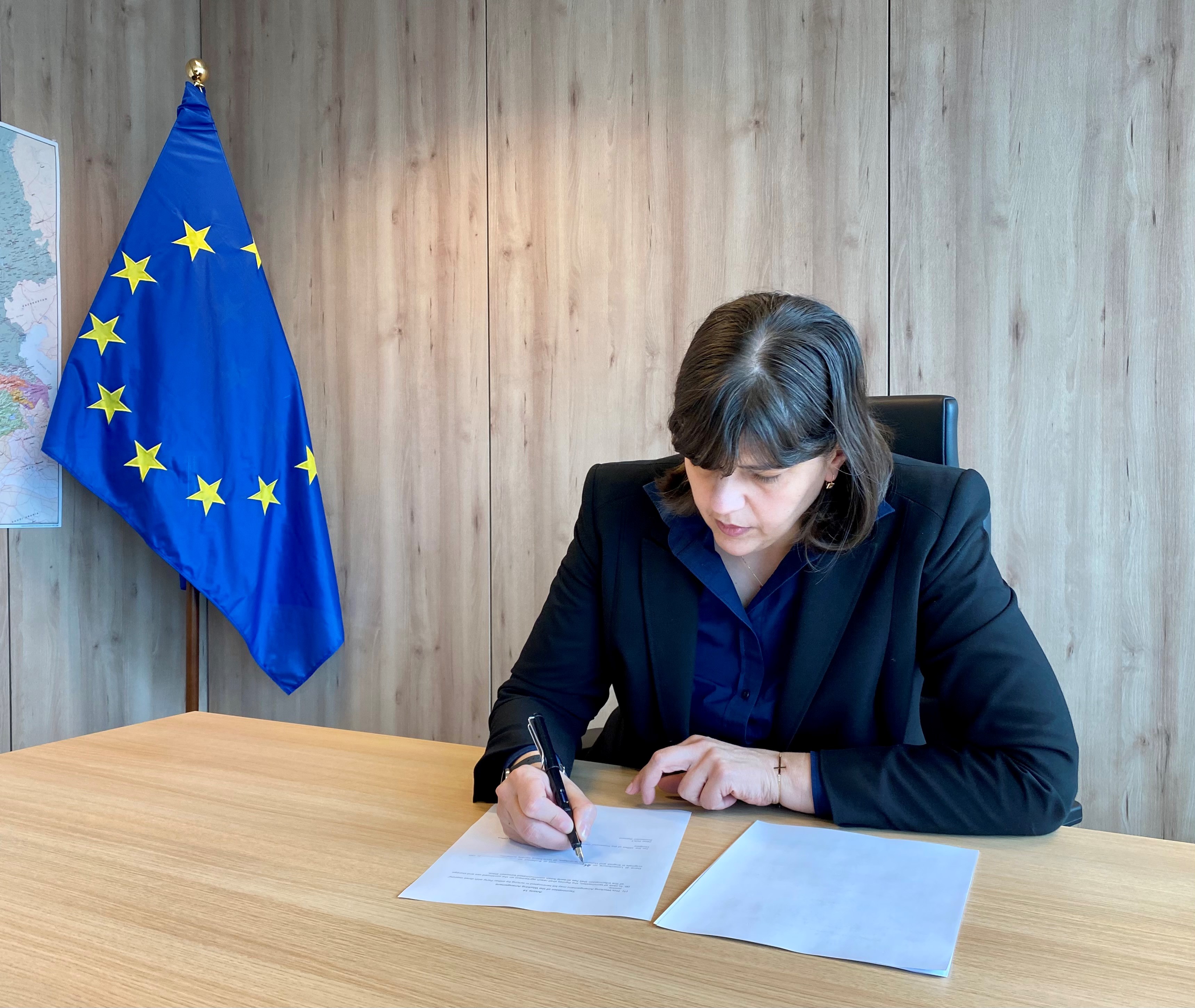 * Directive (EU) 2014/41 of the European Parliament and of the Council of 3 April 2014 regarding the European Investigation Order in criminal matters.
** Regulation (EU) 2018/1805 of the European Parliament and of the Council of 14 November 2018 on the mutual recognition of freezing and confiscation orders.