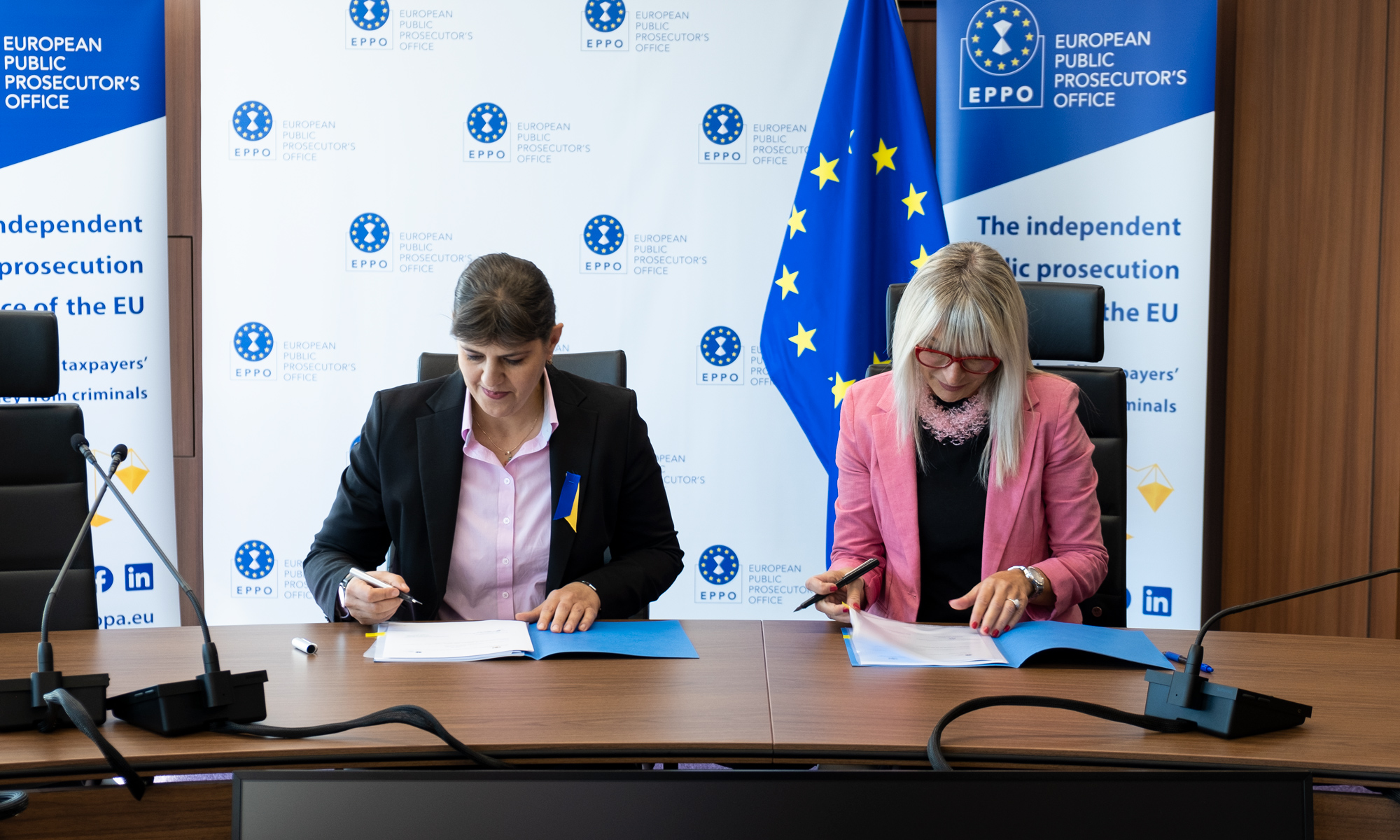 The European Public Prosecutor's Office (EPPO) signed a working arrangement today with the Supreme State Prosecutor's Office of Montenegro (SSPO).
The arrangement, which was signed by the European Chief Prosecutor Ms. Kövesi and Acting Supreme State Prosecutor of Montenegro Ms. Jovanović, will facilitate cooperation and exchange of information between the parties to ensure effective investigation and prosecution.
Both prosecutor's offices are committed to bringing to justice all persons who are suspect or accused of committing crimes against the EU budget.