European Chief Prosecutor Laura Kövesi held a working meeting today in Luxembourg with Acting Prosecutor General of the Republic of Moldova, Ion Munteanu, and Chief Anticorruption Prosecutor of Moldova, Veronica Dragalin.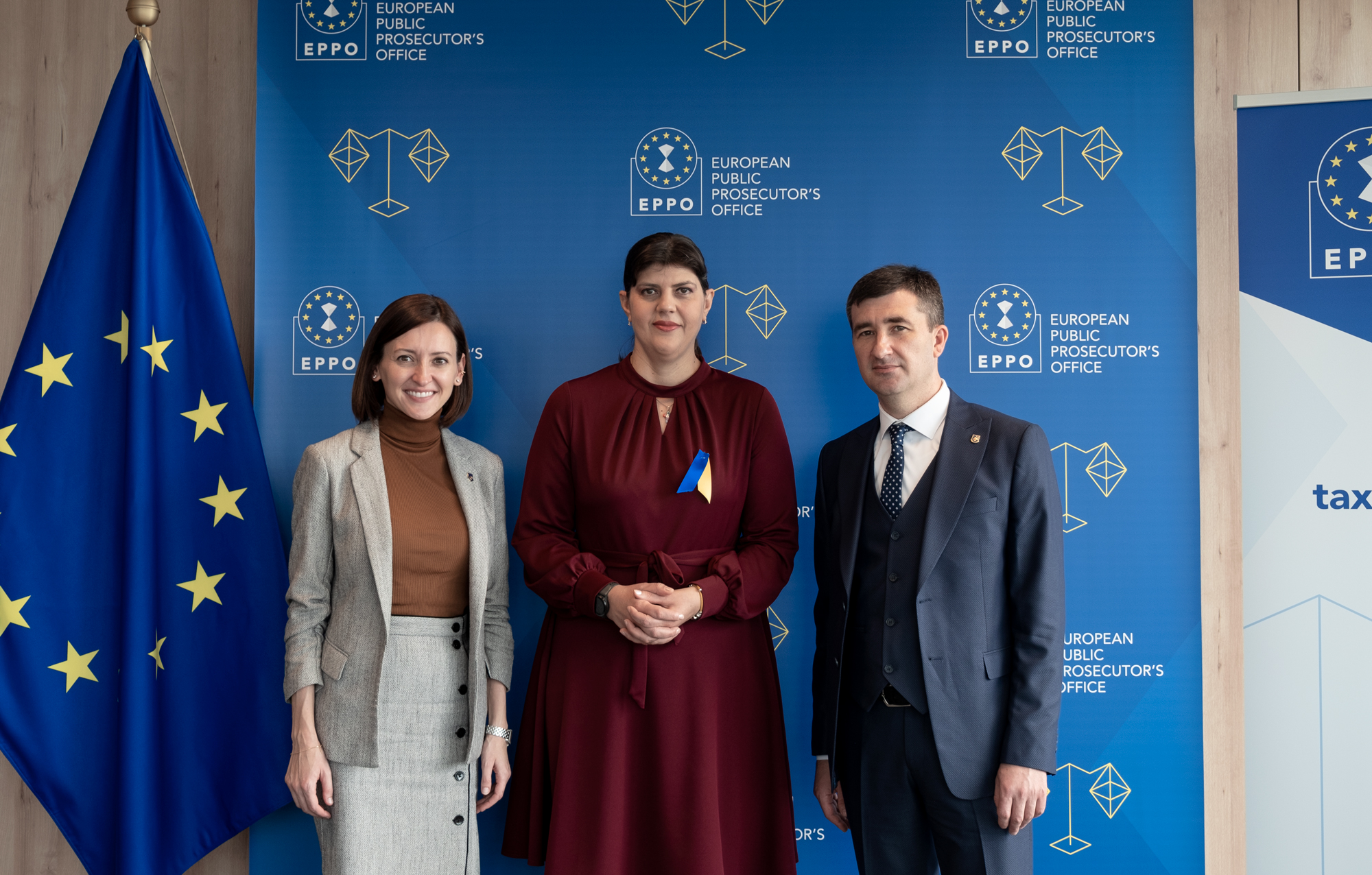 The meeting focused on the collaboration between the European Public Prosecutor's Office (EPPO) and the judicial authorities in Moldova, following the working arrangement signed by the two parties on 13 July 2022 in Chișinău.
The Moldovan Chief Prosecutors gave their assurances that the investigation of cases of high-level corruption, embezzlement of state property and the recovery of criminal assets is a priority for the authorities.
Both parties shared their wish to strengthen their cooperation in investigations within the EPPO's jurisdiction, after Moldova was granted candidate status for European Union membership in June 2022.
'As a candidate country, Moldova will receive a significant amount of EU funding in the years to come. It is our shared responsibility to pursue possible fraudsters with the utmost determination and efficiency', said Laura Kövesi.