This morning, the European Public Prosecutor's Office (EPPO) coordinated an operation where law enforcement authorities carried out searches, arrests and seizures worth more than €13 million in Germany, Italy and Bulgaria. The 10 arrested people are suspected of forming a criminal organisation and evading taxes.
The main suspects used a so-called VAT carousel fraud to re-sell cars multiple times across different EU countries. It is alleged that they falsely claimed to have paid sales taxes that were reimbursed by the state, and thus caused tax losses of at least €13 million.
VAT carousel for the purchase of luxury cars
The core of the criminal activity was located in Eichstätt (Germany) and Milan (Italy). The car dealer in Italy bought luxury cars from German car dealerships within the EU intra-community VAT regime. This purchase was first done through a non-existing third company located in Germany, and through a person located in Italy. By doing so, they simulated a private purchase and were exempted from the payment of VAT, as the German cars were supposed to be registered in Italy. Both the actual buyer and the actual vendor were in this sense concealed. The private buyer in Italy then faked the sale to the initial car dealer in Milan who then sold the cars to other Italian car dealers or individuals at very attractive prices. This fraudulent scheme allowed the perpetrators to obtain higher profits, altering the market price of the cars and allowing them to transfer high amounts of cash abroad with single transfers of more than €70 000 each.
During the operation, 13 luxury cars have been seized in Germany and the total amount of recovered assets will be assessed in the coming days and is estimated at around €13 million.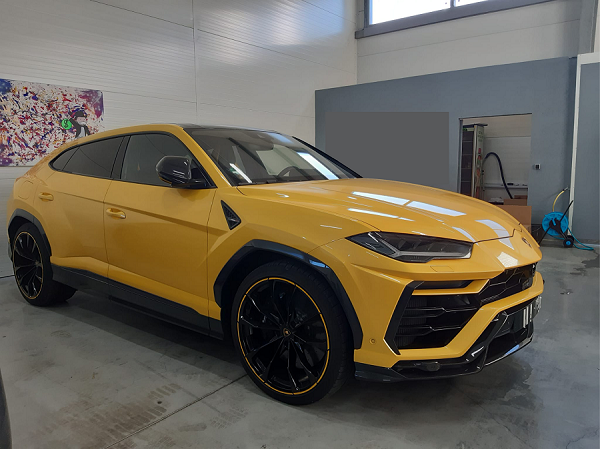 Excellent cooperation
Three out of the ten suspects have links to the Italian mafia organisation 'Ndrangheta, and all will be shortly brought before a judge. Thanks to this EPPO investigation, a complex drug trafficking case in Italy was also detected, and the Italian Financial Police (Guardia di Finanza - Nucleo PEF Milano) arrested an additional four suspects and seized 7kg of marijuana and hashish today. The entire operation was led by a European Delegated Prosecutor in Germany and executed by the Criminal Investigation Department of the Police Headquarters of Upper Bavaria North (Kriminalpolizei mit Zentralaufgaben (KPIZ) des Polizeipräsidiums Oberbayern Nord) and the Italian Financial Police (Guardia di Finanza - Nucleo PEF Milano).
European Chief Prosecutor Laura Kövesi said: "This was the first case registered by the EPPO on 1 June 2021, our official starting date, and I am very pleased that the investigation is already showing concrete results. This operation demonstrates the paradigm shift that the creation of the EPPO has brought about for cross-border investigations. This is the new reality of the EPPO zone: no more cumbersome mutual legal assistance formalities; speedy and decisive action; and focus on effective damage recovery."