Image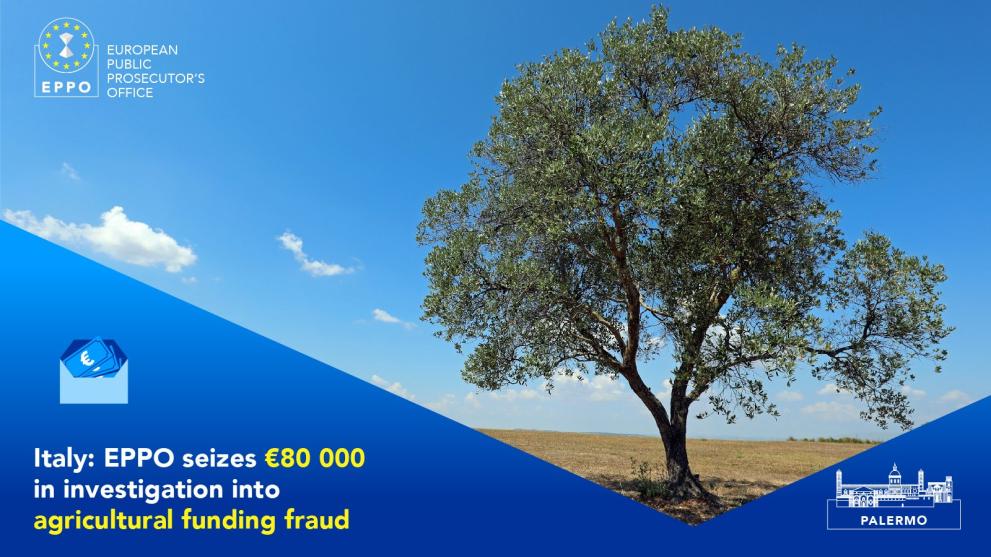 (Luxembourg, 15 September 2023) – At the request of the European Public Prosecutor's Office (EPPO) in Palermo (Italy), the Italian Financial Police (Guardia di Finanza) seized €80 000, in an investigation into agricultural funding fraud.
Under investigation are five individuals working for an agricultural company located in the province of Messina (Sicily). According to the evidence, the suspects forged statements to falsely declare ownership and possession of numerous land parcels in the province of Messina, in order to obtain European Union agricultural funds.
Between 2013 and 2022, the suspects are believed to have unduly obtained €80 000 from the Italian agricultural payments agency AGEA (Agenzia per le erogazioni in agricoltura). Two of the suspects (both representatives of the agricultural company under investigation) requested further contributions of €50 000, this time not received.
At the request of the EPPO, the judge for preliminary investigations in Patti ordered the preventive seizure of assets for the sums unduly received, a precautionary measure that was executed yesterday, 14 September, by the Guardia di Finanza (Tenenza di Patti della Guardia di Finanza).
All persons concerned are presumed to be innocent until proven guilty in the competent Italian courts of law.
The European Public Prosecutor's Office (EPPO) is the independent public prosecution office of the European Union. It is responsible for investigating, prosecuting and bringing to judgment crimes against the financial interests of the EU.