Last week, the European Public Prosecutor's Office (EPPO) exposed what is believed to be the biggest VAT fraud ever investigated in the EU. With the help of Europol and more than 30 national law enforcement partners, the EPPO was able to connect the dots between a company in Portugal and close to 9000 other legal entities and more than 600 natural persons located in different countries. The estimated damages investigated under Operation Admiral currently amount to €2.2 billion.
Two action days have taken place: the first one from 11-13 October 2022 in Czechia, Hungary, Italy, Slovakia and Sweden and the second one on 29 November 2022 in 14 EU Member States. More details on that can be found in our press release.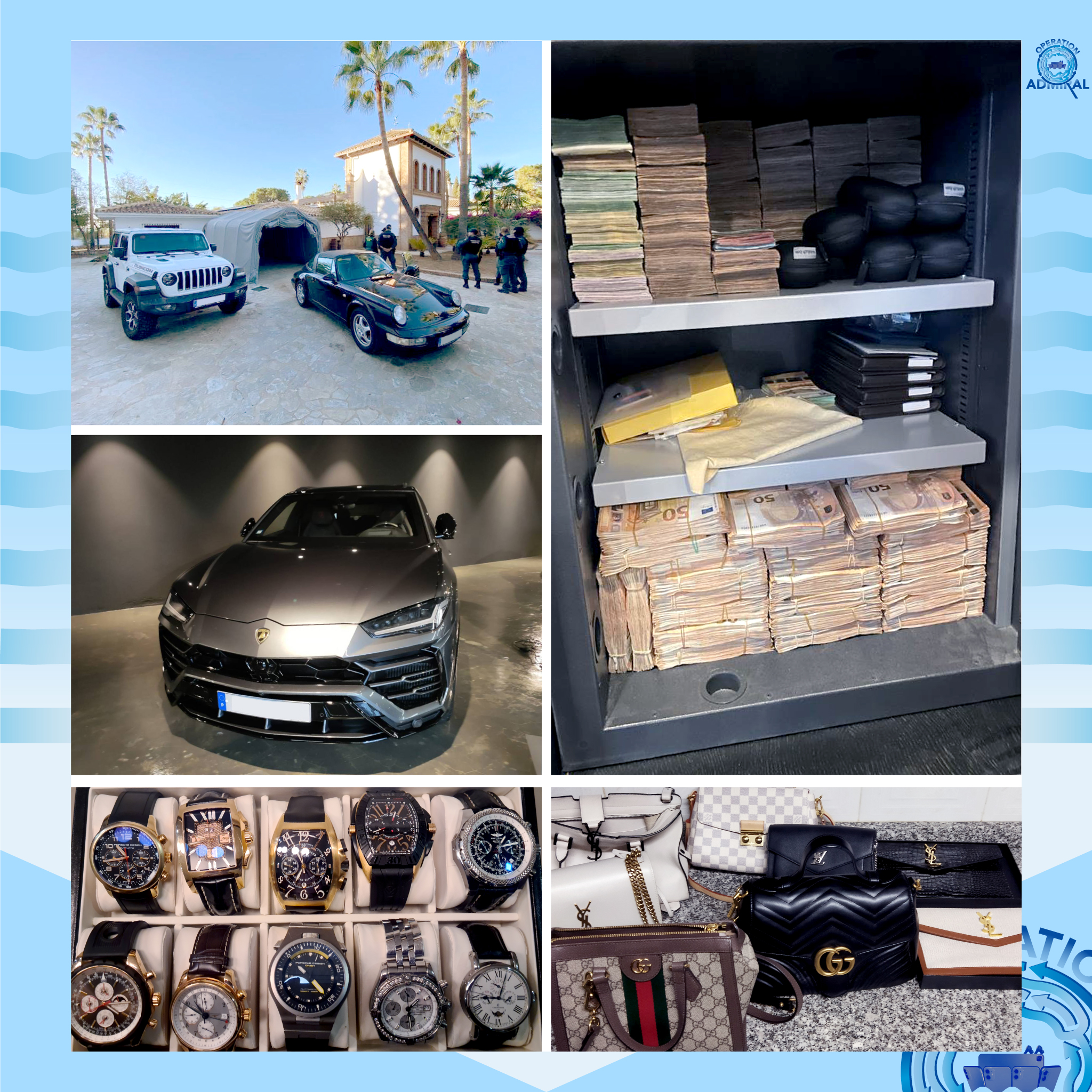 The overall results so far are:
312 house searches

24 arrests in Portugal, Italy and France

Seizures of:

529 bank accounts

shares of 21 legal persons seized

81 real estate properties

31 luxury cars

over €2.5 million in cash

104 valuable watches

AirPods for an estimated value of €2 million

42 luxury accessories

1 Kalashnikov

Total value of seizures (so far):

€67 million
A huge amount of documents, electronic devices (like mobile phones, hard drives etc.), documents and digital evidence has been collected. All the data is currently being analysed and the investigation into the organised crime groups behind this scheme is continuing. Measures to recover the damages have been taken.