The European Public Prosecutor's Office (EPPO) conducted several searches in the Netherlands today, in an ongoing investigation into a suspected criminal organisation that sells perfumes and electronics online, with the intention of not paying VAT on these sales.
Since 2017, the group sold perfumes and electronics to European consumers through various websites. According to the investigation, the group bought the goods at a 0% VAT rate and sold them including VAT (on average, with a 20% rate). However, the group did not pay the VAT to the tax authorities.
According to the evidence, the whole operation was run from an office in the Netherlands. The group is believed to have used companies and ghost companies in the Netherlands, Belgium, Estonia and Poland, and bank accounts in Germany, the UK, Finland, Lithuania and Bulgaria.
Under the authority of the EPPO, the Fiscal Information and Investigation Service (FIOD) of the Netherlands is in charge of the investigation, conducting searches in five houses and one office and interviewing five suspects.
Thousands of computers, mobile phones and perfumes were seized, as well as several cars and one illegal firearm.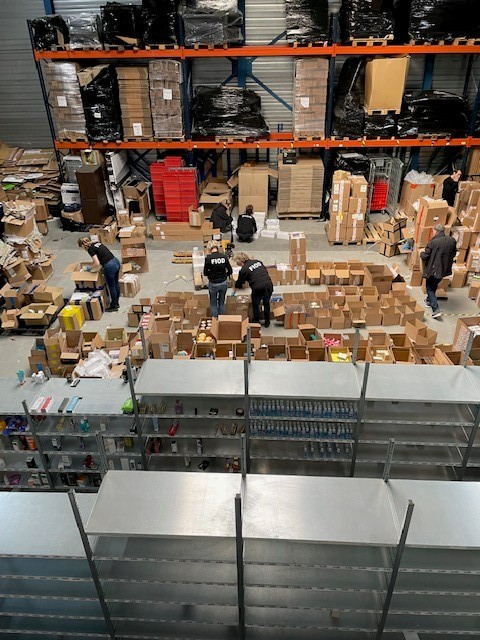 The FIOD also seized bank accounts of the suspects, in order to recover the damages to the national and EU budgets. Bank accounts in Lithuania were also seized.
About the EPPO
The European Public Prosecutor's Office (EPPO) is the independent public prosecution office of the European Union. It is responsible for investigating, prosecuting and bringing to judgment crimes against the financial interests of the EU. These include several types of fraud, VAT fraud with damages above 10 million euro, money laundering and corruption.