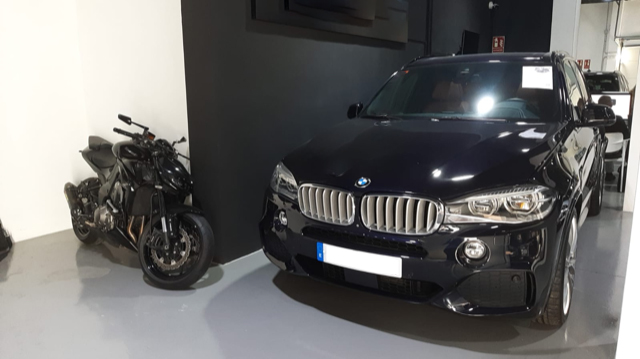 Spanish version below
In an investigation led by the European Prosecutor's Office (EPPO) into VAT fraud in luxury cars sales, the Valencia Criminal Police Unit of the Guardia Civil carried out eight searches on Tuesday in Valencia, during which 14 vehicles were seized, including a Rolls Royce, some Mercedes and Audis.
A possible VAT fraud with estimated losses to the EU and national budgets of more than €12 million is being investigated, with the cooperation of the Spanish State Agency for Tax Administration.
The suspects allegedly set up a criminal organization for the purchase and sales of second-hand luxury vehicles, between companies located in different Member States, in order to evade the payment of VAT.
According to the investigation, launched at the end of 2021, three offences related to VAT fraud would have been committed between 2019 to 2021.
España: La Fiscalía Europea investiga un fraude del IVA en ventas de automóviles de lujo de 12 millones EUR
En una investigación dirigida por la Fiscalía Europea sobre un fraude del IVA en la venta de automóviles de lujo, la Unidad de Policía Judicial de la Guardia Civil de Valencia llevó a cabo ocho registros el martes en Valencia, durante los cuales se incautaron 14 vehículos, entre ellos un Rolls Royce, algunos Mercedes y Audis.
Se investiga un posible fraude del IVA con pérdidas estimadas para los presupuestos de la UE y nacionales de más de 12 millones EUR, con la colaboración de la Agencia Estatal de Administración Tributaria.
De acuerdo con los indicios obrantes en la causa, los sospechosos habrían constituido una organización delictiva para la compra y venta de vehículos de lujo de segunda mano, entre empresas situadas en distintos Estados Miembros, con el fin de eludir el pago del IVA.
Según la investigación, iniciada a finales de 2021, entre 2019 y 2021 se habrían cometido tres delitos relacionados con el fraude del IVA.