Image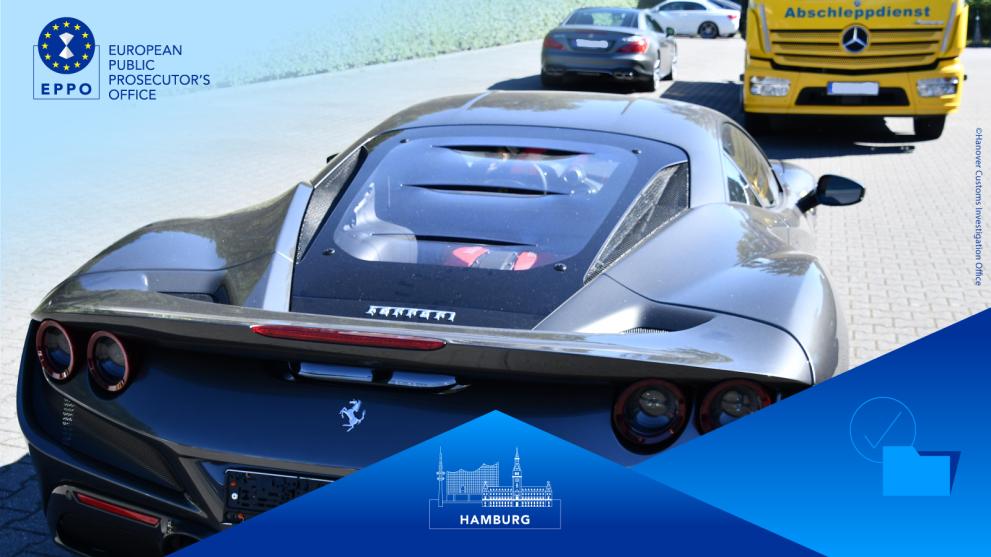 Joint press release of the European Public Prosecutor's Office (EPPO) and the Hanover Customs Investigation Office
(Luxembourg, 15 September 2023) - On 22 August 2023, the Osnabrück Regional Court sentenced three individuals of import smuggling and organised tax evasion. The investigation, code named Cash, was led by the European Public Prosecutor's Office (EPPO) in Hamburg (Germany) and carried out by the Hanover Customs Investigation Office since 2021.
The two main defendants, both from Germany, were suspected of transporting luxury cars from third (non-EU) countries to the EU on presentation of forged customs clearance documents. Consequently, no import duties were paid for these vehicles. Further investigations revealed that in the course of 2021, they had changed their modus operandi and were transporting the purchased luxury cars to the Netherlands by sea, air or land with the support of the Estonian defendant. You can find out more details about the investigation in our previous press release.
Details of convictions
The court found one of the defendants guilty in 14 cases of organised and professional smuggling and in nine cases of commercial smuggling, and imposed a custodial sentence of 3 years and 6 months in prison.
The second defendant was sentenced to a suspended custodial sentence of one year and four months in six smuggling cases. 
The Estonian national was sentenced to two years of imprisonment for organised and professional smuggling in one case and facilitation of organised and professional smuggling in 11 cases.
The judgment is not yet final as the defence lawyers of all three defendants have appealed.
Confiscations and additional freezing order
More than €1 million of the evaded import duties was secured through the confiscation of four luxury cars already seized in December 2021 and the financial compensation provided so far by two of the defendants.
In the judgment against one of the defendants, a confiscation order of almost €2.3 million was issued against the company he managed. Therefore, the Osnabrück Regional Court issued a freezing order of assets. The Hanover Customs Investigation Office then searched again the company's premises in early September 2023 and a sports car worth €300 000 was secured.
The European Public Prosecutor's Office (EPPO) is the independent public prosecution office of the European Union. It is responsible for investigating, prosecuting and bringing to judgment crimes against the financial interests of the EU.